The chaos ensued on my drive into work via a group text message frenzy then the chaos carried over into my office.
Marissa, I didn't have a black sport coat so I wore navy. Do you think he'll mind?
Me: Nah, it's fine. It'll look black in the picture. (I'm always the optimist)
A TIE! My gosh! I forgot a tie! No one said that we needed to bring a tie but everyone else is wearing one!
Me: It's all good Michael don't worry about it or you can check to see if Anderson has one in his office that you can borrow.
I'm wearing black jeans because it's all I've got but they're jeans.
Me: Yep, he just said jeans
(sulking) She said black dresses but I had a hard time pulling these pants over my a$$ so this is what I'm wearing. 
Me: You look gorgeous and it's all in your head. You really do look nice!
I had 2 hours to get as much done before having to leave for the photo shoot. Everyone seemed to be all wound up and unsure about their appearance. I was interrupted for the first 30 minutes of my morning. My office seemed to be a revolving door of vocalized fashion uncertainty. To top those interruptions off Michael came into my office and said "he needs you to put together a list of questions  so that we can record individual video interviews".
Me: FFS! Now?
For some reason he wasn't in the office all morning but certainly he'd be at the photo shoot so everyone made sure to get there on time and we were successful in that.
The photo shoot was in a charming courtyard with blooming flower trees and a fountain. Breakfast was set up for us and the mood was now more relaxed and pleasant. He showed up fashionably late and it seemed as though the birds stopped chirping upon his arrival.
That's a blue coat not black!
Black jeans!? Why are you wearing black jeans?
TIES?! Everyone wearing ties take them off!
Normally this would be when I provide some comedic relief but I could feel that this was "walk on eggshells" mode and considering the way things were playing out thus far, I was worried he'd notice the zit that appeared on my nose overnight or notice that maybe I gained a couple of pounds.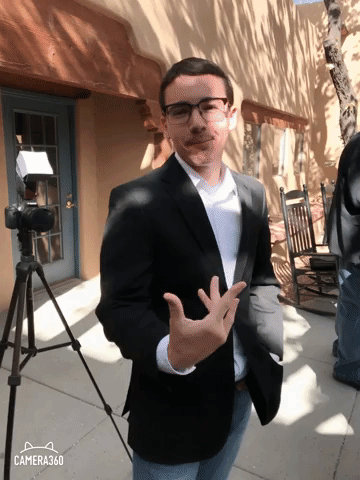 We each took turns siting on a stool, turning our heads and illuminating our million dollar smiles in hopes of capturing a decent individual picture to be used for marketing. After all the individual pictures were taken it was time for a group picture. We had tall men sprinkled in with not so tall men and a couple of women sprinkled in between. I think each of us was afraid to breath for fear of being called out for it. I though was the exception to the rule so as we were all perfectly in place and a few seconds before the photog started snapping away, the sun was shining on his coat and I noticed that his sports coat had stripes. I had to call him out on it because his instructions said black sports coat but he never specified whether or not stripes of the same color were allowed.
"Hey! Your black sports coat has stripes of the same color, you never said that was allowed!".
He responded with a laugh and a sarcastic "shut-up!". The tension was immediately released and it was time to SAY CHEESE!